Enjoy Fresh, Seasonal Flowers Year-Round
Imagine the joy of receiving a carefully curated bouquet of fresh, vibrant flowers delivered straight to your home or office on a regular basis. With our flower subscriptions, you can indulge in the breathtaking beauty of nature's finest creations all year long.
Weekly, Bi-Weekly, or Monthly Subscription Options Available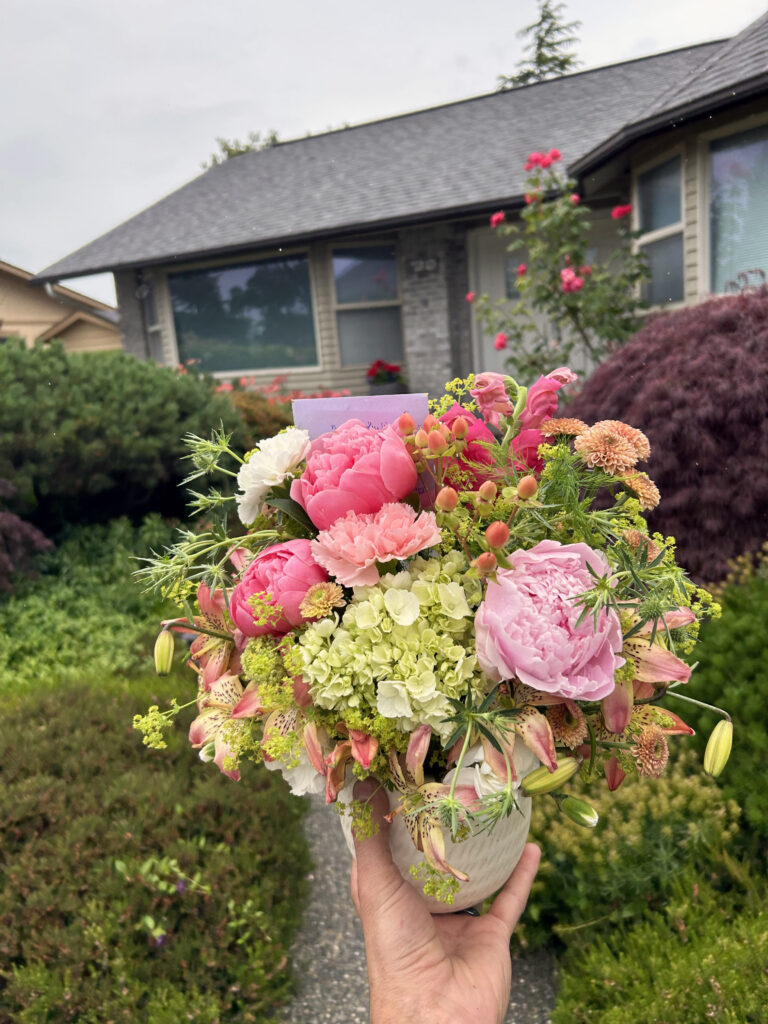 Delight in Fresh, Locally-Sourced Flowers
Every Week
Join the community of flower enthusiasts who understand the power of weekly blooms. Order a flower subscription today and let us take you on a captivating journey of continuous floral delights. Experience the joy, wonder, and transformative beauty that comes with a fresh bouquet, week after week.
Enjoy Fresh, Locally-Sourced Flowers
Every Other Week
Join us on this mesmerizing journey and unlock the enchanting allure of bi-weekly blooms. Experience the pure joy of receiving fresh, handpicked flowers that brighten your day, inspire gratitude, and evoke a sense of wonder. Order your bi-weekly flower subscription now and let the floral adventure begin!
Discover and Savor the Beauty of Seasonal Flowers
Each Month
Indulge in the anticipation of receiving a stunning floral arrangement every month, carefully crafted to ignite your senses and invigorate your space. Our expert florists select the finest seasonal blooms, showcasing nature's artistry in each breathtaking bouquet.
Why Choose in Bloom flowers
Local Flower Shop Delivering Smiles for every occasion
With many competing corporate businesses promising to deliver flowers, we have the competitive edge. Here are some reasons why choosing us will guarantee a better service.
Faster & more Reliable Service
We are able to provide faster and more reliable delivery compared to larger corporate businesses as we are located in the same area as our customers. 
With In Bloom Flowers, you can directly communicate with the florist creating your arrangement, so you can ensure that the final product is exactly what you want. 
We source most of our flowers locally and ensure that they are of the highest quality and freshenss. We have a direct relationship with our suppliers and can ensure the best possible quality for our customers.
With us, you can discuss your vision for the arrangement, share any specific requirements or preferences, and get advice and feedback directly from the florist.
We offer competitive pricing compared to larger corporate flower businesses. We have less overhead costs and are therefore, able to offer prices that are better for your budget.
When you choose a local florist, you are supporting a small business in your community. By doing so, you are helping to create jobs and support the local economy.
We've Delivered thousands of Flowers to Whatcom County Residents
We have operated as a family business since 2019 based in Blaine, Washington delivering flowers in Whatcom County.
Tony & Lisa Smith
April, 2023
"So nice to find this wonderful company (on the recommendation of a friend). After years of being disappointed by the big floral companies delivering lackluster arrangements at a premium price, it is so refreshing to find a local company that produces beautiful arrangements at a reasonable price. They even sent me a text, which included a picture of the flowers, to let me know that the flowers were delivered. Great customer service! Thank you!"
"In Bloom flowers did a stunning arrangement for a memorial service. Their level of communication was wonderful. I was ordering from out of town, and they texted me when they received the order. They also texted me when the arrangement was delivered, with pictures. Truly amazing service."
Christine Machado
January, 2023
"I highly recommend In Bloom Flowers. They confirmed my online order, let me know when they were out for delivery and confirmed when delivered. They also sent me the attached photo of the bouquet which is gorgeous. My friend that received them said they're amazing and she's going to use them for her future flowers."
Wendy Duncan
January, 2023
"I am not familiar with the area and needed flowers delivered to a friend who lives there. This family was incredibly helpful and took time to answer all my questions about available flowers. The bouquet was stunning and more than I had imagined. I will use them every time from now on. Can not praise them and their work enough."
Jason Farnsworth
January, 2023
"In Bloom texted me through the day and gave me updates on the order. Beautiful flowers and great communication! A+"
Sydney Juzenas
October, 2022
"Received a stunning bouquet for my sister's birthday, prices are so reasonable for what you receive and I was very happy!"