Choose from the freshest roses, lilies, daisies, orchids, peonies, and more for your very special occasion. Our flower arrangements are perfect for birthdays, weddings, anniversaries, funerals, holidays, and more. Place your order today.
Same Day Fresh Flower Bouquet Delivery
Fresh Flowers For Every Occasion
Flowers for every occasion, grown and made with love. Our homestead is located in Blaine, Washington. We specialize in the art of flower farming, and the tradition of homemade soaps, candles and other natural products. We welcome you to our family business.
Our featured flowers are sourced from trusted growers who share our commitment to quality and sustainability. With great care, these blooms are cultivated to perfection, ensuring that each stem is a masterpiece in its own right.
When you choose our featured flowers, you are selecting the best flowers we have in season.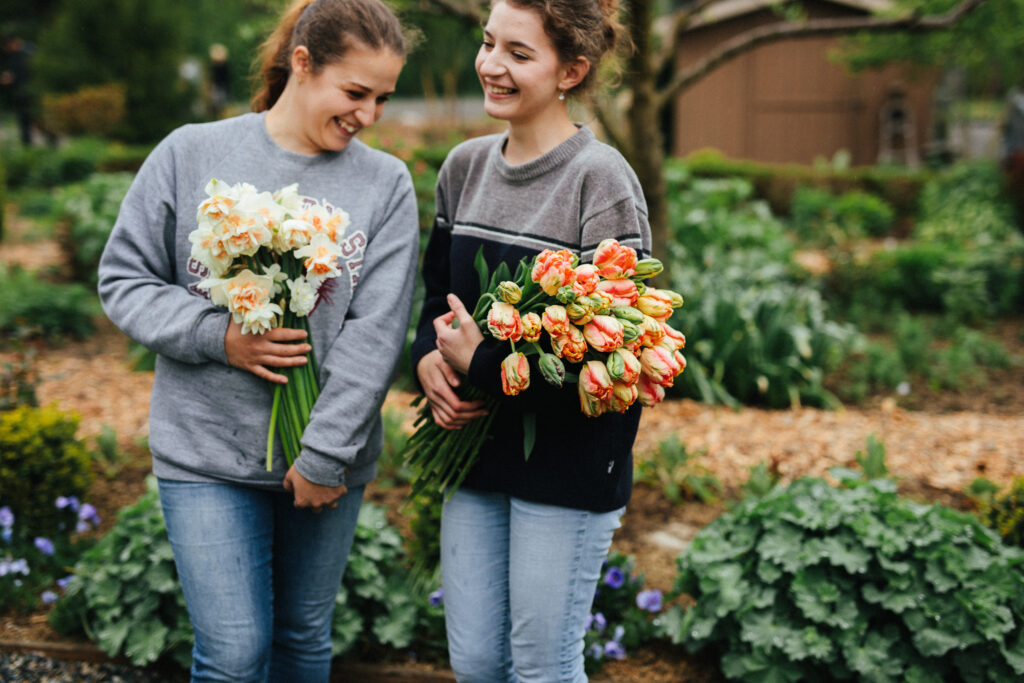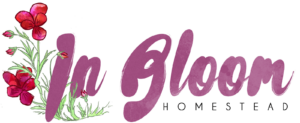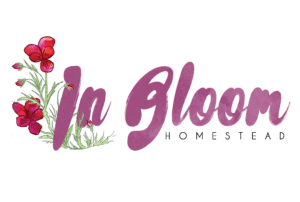 We're a family-owned
business in Blaine, Washington
We are a family run business in Blaine, Washington serving our community with beautiful flowers locally grown in Whatcom County.
We offer floral deliveries in Whatcom county, floral services for weddings and events, and wholesale flowers.
At In Bloom, we guarantee that your experience with us will be unique, memorable, and special for you and those you love. We promise to provide a personal touch in everything we do. Including canning our own homegrown vegetables and fruits, to growing over 10 different varieties of flowers. And, to top it all off we are a family operated business with the help of friends and extended family along the way. We make sure every arrangement is fresh; every soap bar is handcut to perfection; every candle offer peace, tranquility, and comfort; and every wedding/event is absolutely gorgeous!
In Bloom Homestead in Blaine, WA is a family-owned and operated business. We are flowers growers and florists who specialize in designing bouquets that are esthetically pleasing that will bring a smile to your loved one. We are dedicated to providing the best possible customer service. We treat our customers with respect and in the most sincere and friendly manner. Our flower bouquets are the perfect gift for any occasion regardless of how many miles you are separated from your loved ones. 
Order A Fresh Flower Bouquet
Make someone's day by sending beautiful local flowers same-day, next day, or a future day.
Why Choose in Bloom flowers
Local Flower Shop Delivering Smiles for every occasion
With many competing corporate businesses promising to deliver flowers, we have the competitive edge. Here are some reasons why choosing us will guarantee a better service.
Faster & more Reliable Service
We are able to provide faster and more reliable delivery compared to larger corporate businesses as we are located in the same area as our customers. 
With In Bloom Flowers, you can directly communicate with the florist creating your arrangement, so you can ensure that the final product is exactly what you want. 
We source most of our flowers locally and ensure that they are of the highest quality and freshenss. We have a direct relationship with our suppliers and can ensure the best possible quality for our customers.
With us, you can discuss your vision for the arrangement, share any specific requirements or preferences, and get advice and feedback directly from the florist.
We offer competitive pricing compared to larger corporate flower businesses. We have less overhead costs and are therefore, able to offer prices that are better for your budget.
When you choose a local florist, you are supporting a small business in your community. By doing so, you are helping to create jobs and support the local economy.
Follow Us & Become Our Fan
Welcome to In Bloom Flowers – Your Trusted Floral Partner in Whatcom County!
Discover the beauty and elegance of floral expressions at In Bloom Flowers. We are your premier on-demand floral service for every occasion, proudly serving the picturesque communities of Whatcom County: Bellingham, Ferndale, Blaine, Lynden, Fairhaven, Sudden Valley, Custer, Birch Bay, and Semiahmoo.
Our Diverse Floral Offerings:
Wedding Flowers: Transform your wedding day into a fairy tale with our enchanting wedding flower arrangements that capture your unique love story.

Valentine's Day Flowers: Express your deepest emotions with our captivating Valentine's Day flowers, igniting romance and connection.

Special Occasion Flowers: Elevate special moments with our thoughtfully curated floral creations, perfect for anniversaries, promotions, and more.

Birthday Flowers: Spread joy and warmth with our vibrant birthday flower bouquets, designed to make birthdays even more memorable.

Mother's Day Flowers: Show appreciation to the incredible women in your life with our elegant Mother's Day floral selections.

Christmas and Winter Holiday Flowers: Embrace the festive spirit with our enchanting Christmas and winter holiday flower arrangements.

Sympathy and Funeral Flowers: Offer solace and support with our heartfelt sympathy and funeral flower arrangements.

Baby Shower Flowers: Welcome new beginnings with our delicate and charming baby shower flower bouquets.

Bridal Shower and Gender Reveal Flowers: Add a touch of elegance to bridal showers and excitement to gender reveal parties with our exquisite floral designs.

Corporate Flowers: Elevate your business relationships with our sophisticated corporate floral arrangements.

Comprehensive Occasion Coverage: From joyful celebrations to solemn occasions, In Bloom Flowers covers everything in between with our diverse array of floral designs.
Our Delivery Areas:
We proudly offer prompt and reliable flower deliveries to various neighborhoods within Whatcom County, including:
Bellingham: Downtown, Fairhaven, Cordata, Lettered Streets, Sehome, South Hill, and more.
Ferndale: City Center, Slater Road, Pacific Highlands, and surrounding areas.
Blaine: Downtown Blaine, Birch Bay Village, Semiahmoo, and neighboring locales.
Lynden: Lynden City Center, Nooksack, Lynden-Airport Road, and nearby communities.
At In Bloom Flowers, we are dedicated to making your occasions truly special with the language of flowers. With our local delivery services, your heartfelt gestures will reach your loved ones in a timely and meaningful manner.
Experience the art of floral gifting with In Bloom Flowers. Browse our exquisite collection, place your order, and let us craft beauty and emotion for your cherished moments. Contact us today to let flowers speak for you!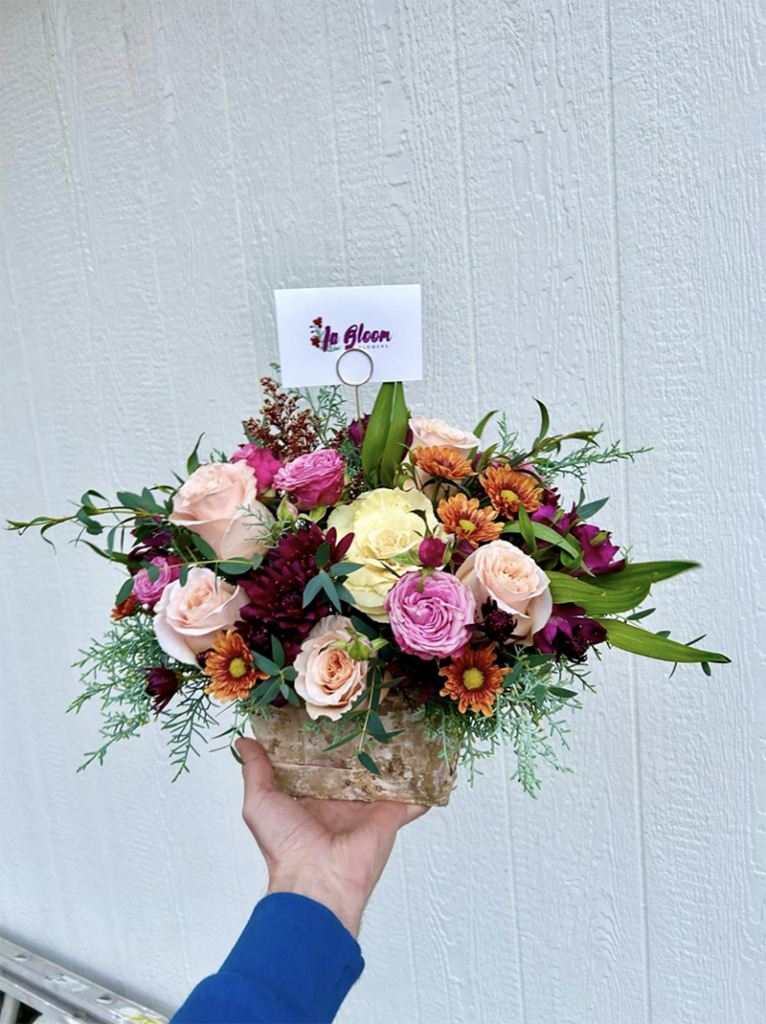 Robin Korac
November 28, 2023
We decided last minute to send our mother some flowers for her birthday. The online order process was so easy and we received immediate response from Serge and March with very detailed, personable communication. They communicated once they received the order and again when the delivery was made…even including a picture of the final arrangement. We ordered the Essentials Designers Choice and We couldn't be happier. Our mom was so surprised and loved it! Loved supporting small business !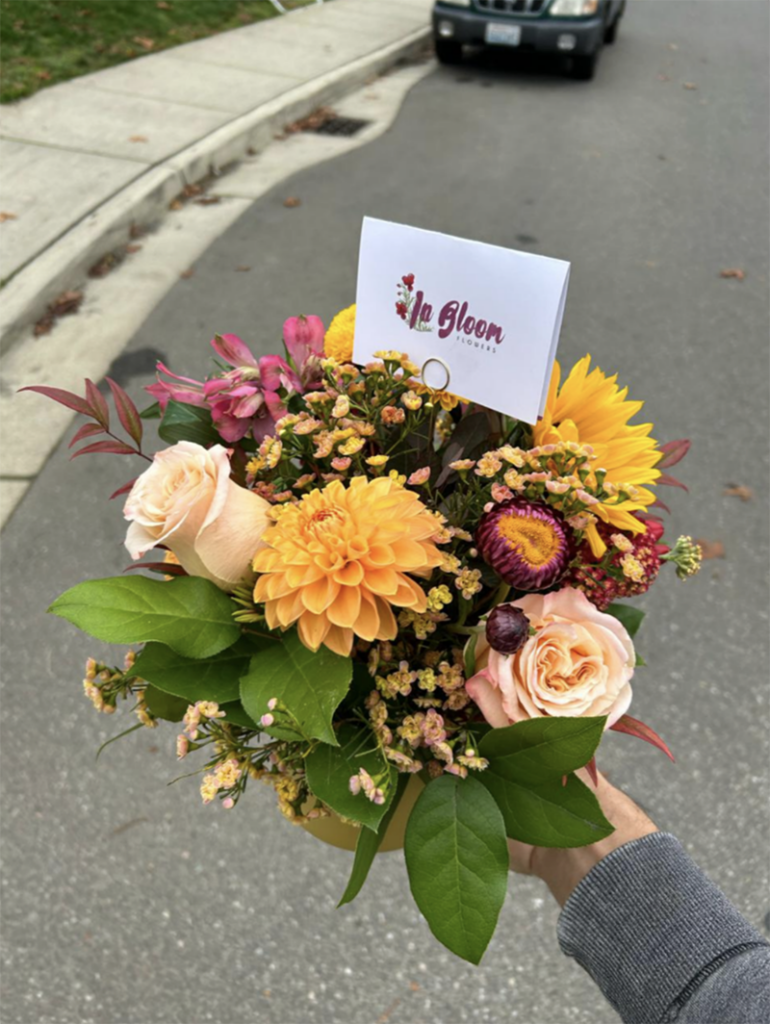 Linda Grimes
October 23, 2023
"I ordered a flower arrangement for my daughter-in-law. She was very pleased with the flowers. The In Bloom Flowers also texted me with a picture of the flowers when they were delivered. And yes, I couldn't have been more pleased if I was getting them for myself. I would order from the company again."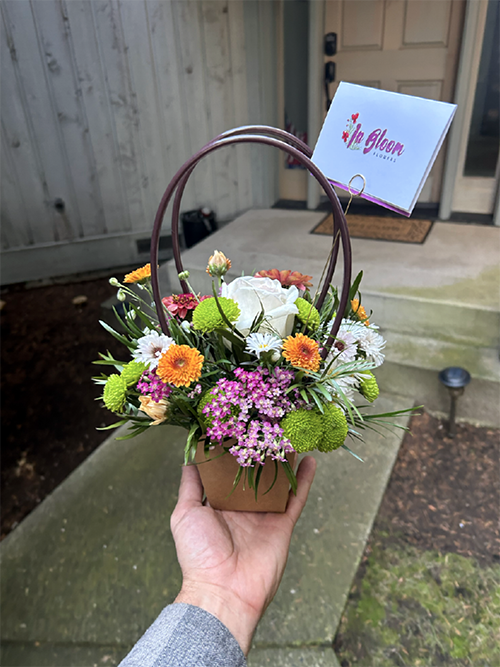 "Thank you In Bloom Flowers for creating a special bouquet for my Aunt. Your online catalogue made the purchase easy. And the updates were very welcomed. Will definitely be a return customer."