A captivating bouquet that transcends any specific occasion and celebrates the cherished individuals in our lives. This medium-sized arrangement, known as "Embrace of Love," combines the airy elegance of garden roses and anemones in enchanting tones of white and lavender. Delicately arranged, it showcases the lush and full petals of garden roses in soft hues of pink and cream, alongside the tender white petals of anemones, exuding grace and ethereal beauty.
Nestled within a pristine white vase, this bouquet adds a touch of purity and refinement to its overall appeal, making it a stunning centerpiece for any room. Express your heartfelt appreciation and love for that special person with "Embrace of Love," an exquisite bouquet that encapsulates the warmth and affection of an embrace.
Whether you're celebrating a birthday, expressing gratitude, or simply reminding someone of their importance in your life, this sophisticated and elegant bouquet serves as a timeless symbol of love and devotion. Let "Embrace of Love" convey your deepest emotions and create a moment of beauty and connection that will be treasured.
"Gorgeous, artistic flowers with relevant local and seasonal elements! Check out the dogwood and lilacs. So impressive. I sent my Mom this bouquet today and am so happy with it!"
Christine Machado
January, 2023
"I highly recommend In Bloom Flowers. They confirmed my online order, let me know when they were out for delivery and confirmed when delivered. They also sent me the attached photo of the bouquet which is gorgeous. My friend that received them said they're amazing and she's going to use them for her future flowers."
Sydney Juzenas
October, 2022
"Received a stunning bouquet for my sister's birthday, prices are so reasonable for what you receive and I was very happy!"
Wendy Duncan
January, 2023
"I am not familiar with the area and needed flowers delivered to a friend who lives there. This family was incredibly helpful and took time to answer all my questions about available flowers. The bouquet was stunning and more than I had imagined. I will use them every time from now on. Can not praise them and their work enough."
Jason Farnsworth
January, 2023
"In Bloom texted me through the day and gave me updates on the order. Beautiful flowers and great communication! A+"
In Bloom was able to deliver a beautiful arrangement the same day I ordered it. Excellent and responsive customer service too.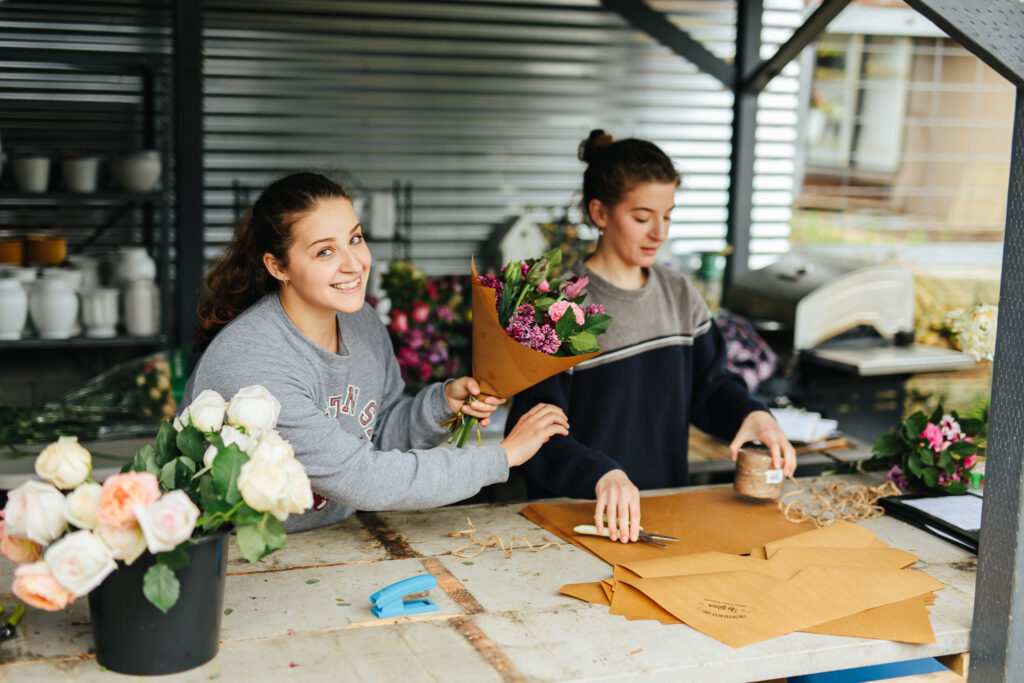 We are Local Growers & Professional Florists in Blaine, Washington
In Bloom Flowers in Blaine, Washington is a family-owned and operated business. We are flower growers and florists who specialize in designing bouquets that are esthetically pleasing that will bring a smile to your loved one.
We are dedicated to providing the best possible customer service. We treat our customers with respect and in the most sincere and friendly manner. Our flower bouquets are the perfect gift for any occasion regardless of how many miles you are separated from your loved ones.