Weekly Corporate Subscription
Introducing our exclusive Weekly Corporate Flower Subscription, a delightful service designed to elevate your workplace environment with stunning floral arrangements. Imagine a fresh bouquet of vibrant blooms gracing your office every week, effortlessly enhancing the ambiance and creating a more welcoming atmosphere for your employees and clients.
Free Deliveries for all Subscriptions
With our subscription, you can expect a carefully curated selection of seasonal flowers delivered directly to your office door. Our team of skilled florists will handpick the finest blossoms, ensuring each arrangement is thoughtfully arranged to captivate and inspire.
To further enhance convenience and flexibility, we offer complimentary delivery on all our subscriptions. You can choose between two delivery options: Mondays or Fridays, depending on what works best for your office schedule. Our dedicated team will diligently coordinate the deliveries, ensuring that your flowers arrive fresh and on time, ready to add a touch of natural beauty to your workplace.
Additionally, we provide complementary vases or containers with each arrangement, ensuring a hassle-free experience for you and your team. Our goal is to make the process as seamless as possible, so you can enjoy the beauty of fresh flowers without any additional effort.
Join us on a floral journey and experience the transformative power of our Weekly Corporate Flower Subscription. Elevate your workplace with the beauty of nature, inspire your team, and leave a lasting impression on everyone who walks through your doors. Let us be your trusted partner in curating a stunning floral display that embodies elegance, sophistication, and the essence of your corporate identity.
Choose from a Variety of Bouquet Sizes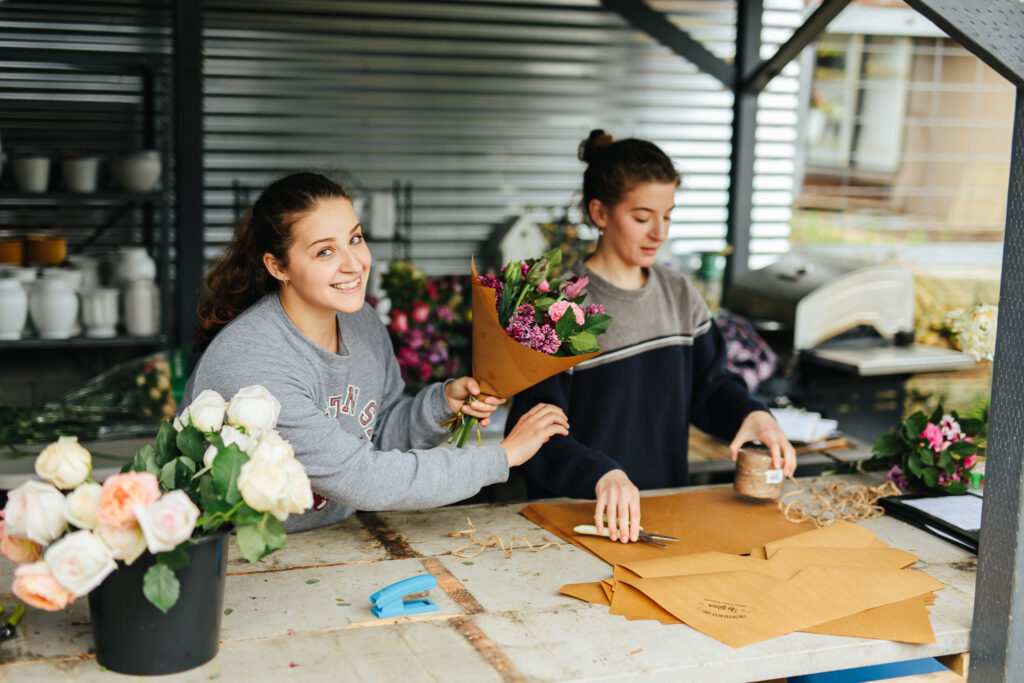 We are Local Growers & Professional Florists in Blaine, Washington
In Bloom Flowers in Blaine, Washington is a family-owned and operated business. We are flower growers and florists who specialize in designing bouquets that are esthetically pleasing that will bring a smile to your loved one.
We are dedicated to providing the best possible customer service. We treat our customers with respect and in the most sincere and friendly manner. Our flower bouquets are the perfect gift for any occasion regardless of how many miles you are separated from your loved ones.